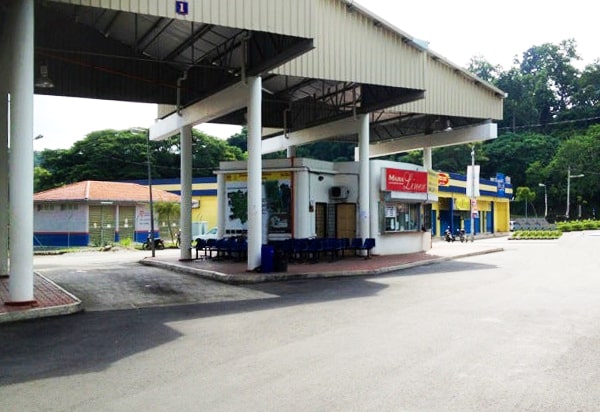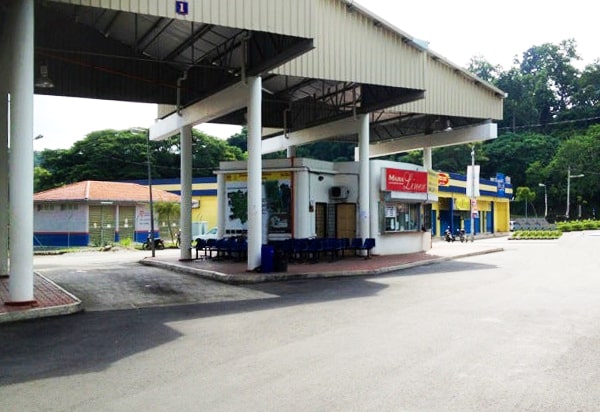 Location: Raub, Pahang
Raub Bus Station
Raub Bus Station, or locally known as Terminal Bas Ekspres Raub is located at the opposite of Pusat Perdagangan Bandar Raub. People in Raub rely much on the bus services that travel to the other states around Malaysia as KTM service is not available in this town. Therefore, the bus operators are offering a wide range of routes to fulfill the demands and needs of the community to travel to and from other cities and towns including Kuala Lumpur, Kuala Terengganu and Kuantan.
Where is Raub Express Bus Terminal located?
Raub Express Bus Terminal is situated less than 500M away from Pejabat RISDA Daerah Raub. See in Google Map »
Popular Bus Routes in Raub Bus Station
Passengers can buy Raub bus online tickets and book for a trip from or to Terminal Raub at BusOnlineTicket.com. We have partnered with various operators to provide the most comprehensive online booking portal for our customers. You can check bus schedules, compare prices and book the tickets for buses departing from Raub Bus Station and many other bus terminals and locations on our website.
Below are some of the popular Raub Bus Station bus routes available for online booking:
Check schedule for other bus online booking »
Popular Bus in Raub Bus Terminal
How to Go to Raub Bus Station?
It is important for the travelers to know that there are no shuttle bus at the town that stop at specific bus stands in Raub town. Hence, the best way to reach Raub Bus Station is using the taxi or GrabCar Services.
✔️ Intercity Buses From and To Raub
There are a few operators which provide the bus routes and services that connect Raub town with other towns and cities in Pahang:
Amenities at Raub Bus Terminal
There are not much amenities at Raub Bus Terminal but travelers are still able to find basic facilities such as washrooms, sheltered waiting areas and seats as well as several ticketing counters at the terminal. Furthermore, convenience store is also available at the terminal while 7 Eleven can be found at the opposite of the terminal.
However, as the location of the bus terminal is very strategic, travelers can easily walk to the restaurants like Marrybrown to feed their hunger. Also, walking to the Masjid Daerah Raub – Tengku Abu Bakar Raub to pray will just require a 6 minutes walking time.
Why Book Raub Bus Tickets Online?
No log in required to book
Earn loyalty points & redeem discounts
Various secured payment methods including eWallet
Most trusted online booking portal
Up to 200 operators choice
More than 8,000 routes
---
FAQ
How to buy a bus ticket from or to Raub Bus Station?
You can buy Raub bus ticket from the ticket counter at the express bus station in Raub. The easier way is to book Raub bus ticket online at BusOnlineTicket.com or via
BusOnlineTicket mobile app
.
Do I need to register to book a Raub bus online ticket?
Which bus company is available for online booking?
We have up to 200 operators available for booking. You can check the full list of
bus operators
on our website. Popular buses in Raub Bus Station include MyXpress, Lienadia Express, Queen Express and many more.
Which bus route is available for online booking?
We have more than 8,000 routes available for
bus booking
including bus between Malaysia and Singapore and bus between Malaysia and Thailand. You can book Raub Bus Terminal bus tickets to get to Kota Bharu, Kuala Lumpur, Ketereh and many more on our website. Check trip availability online now!
Do I need to print anything to board the bus if I booked the ticket online?
You can show the Booking Confirmation that we sent to your email to board the bus. Booking confirmation are mostly instant, if you have not recieve your booking confirmation within 30 minutes, you can reach out to our customer service and contact us.
Are the ticket prices offered on BusOnlineTicket.com same as the counter?
Most of the ticket prices available on our website are the same as the counter. However, we do charge a minimum amount of processing fee, although in most cases, processing fee is waived depending on the operator you choose.
Other Popular Terminals in Pahang