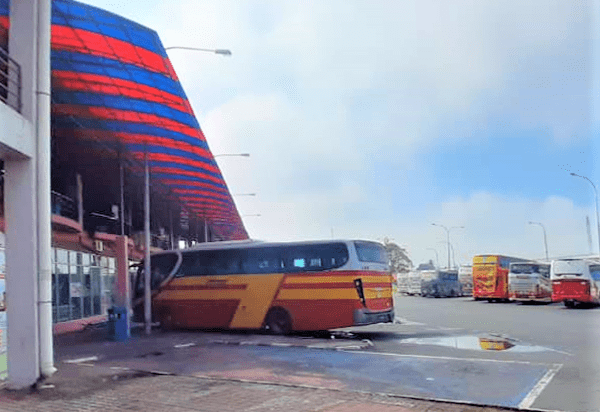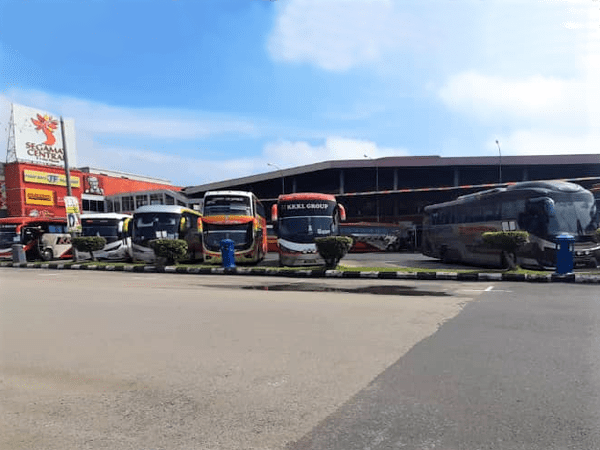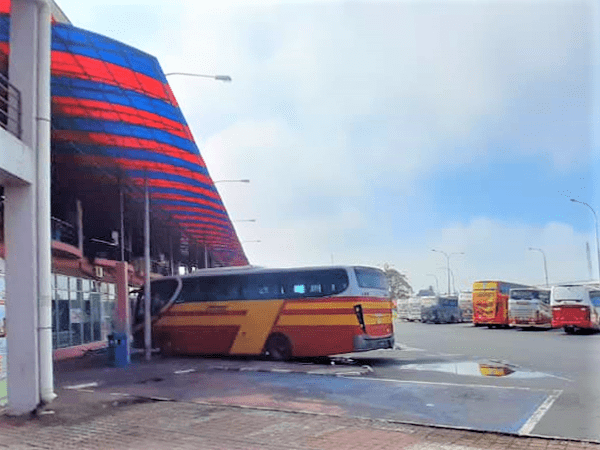 Location: Segamat, Johor
Segamat Terminal
Segamat Terminal, or the official building name 'Terminal Pengangkutan Awam Segamat'; is the main express bus terminal in Segamat. Apart from express bus services, you can also find other public transportation services such as domestic buses and taxis in the terminal.
Where is Segamat Bus Terminal located?
The terminal is located in the city area, nearby the Segamat KTM train station and just beside the Segamat Central mall. See in Google Map »
Popular Bus Routes in Segamat Bus Station
Passengers can buy Terminal Segamat online tickets at BusOnlineTicket.com. We have partnered with various operators to provide the most comprehensive online booking portal for our customers. You can check bus schedules, compare prices and book the tickets for buses departing from Segamat Terminal and many other bus terminals and locations on our website.
Below are some of the popular Segamat Bus Station bus routes available for online booking:
Check schedule for other bus online booking »
Popular Bus in Segamat Bus Terminal
How to Go to Segamat Bus Terminal?
Within Segamat, one of the public transportation options available is the Segamat BMJ bus (Bas Muafakat Johor). You can refer to their official site for the latest update on the routes and the BMJ bus schedule. For students from UiTM Segamat, they can also reach Segamat Terminal from UiTM Segamat with BMJ.
✔️ Intercity Buses From and To Segamat
There are few operators that offer bus services that connect Segamat to other cities in Johor.
✔️ KTM Train From and To Segamat
Nearby Segamat Bus Station, you can find a small KTM train station that connects the city via train service. The train service in Segamat is part of the KTM Intercity train service that connects many cities and towns in the east coast to the southern regions of Peninsular Malaysia.
Some of the cities that are connected to Segamat via this train service include Gemas, Johor Bahru, Kluang, Kuala Lipis, Pasir Mas, Tanah Merah and many more. The intercity train service is not as comfortable or as advanced as the ETS train service and most of the time, the locals prefer to take the bus to get to these destinations.
Segamat Terminal Contact Details
Jalan Abdullah,
Kampung Chabong,
85000 Segamat, Johor
Phone: +6097472523
Amenities at Segamat Bus Station
Segamat bus station is a two level building with the bus platform on the Ground floor and the ticket counter on the First floor. If you prefer not to climb up the stairs to the ticket counter, just book your tickets online at BusOnlineTicket.com and show the booking confirmation email to the driver to board the bus.
Basic amenities such as washroom, prayer room for Muslims and food court is also available at the terminal. Moreover, the terminal is located next to a popular mall called Segamat Central so passengers can easily get supplies of food or basic necessity at the mall.
Apart from that, passengers can also find taxi service and domestic buses at the terminal. These services improve the conveniences for the passengers to go their next destination upon arrival.
Why Book Segamat Bus Tickets Online?
No log in required to book
Earn loyalty points & redeem discounts
Various secured payment methods including eWallet
Most trusted online booking portal
Up to 200 operators choice
More than 8,000 routes
---
FAQ
How to buy a bus ticket from or to Segamat Bus Station?
You can buy Segamat Terminal bus ticket from the ticket counter at the bus terminal in Segamat. The easier way is to book Segamat Terminal online ticket at BusOnlineTicket.com or via
BusOnlineTicket mobile app
.
Do I need to register to book a Segamat bus online ticket?
Which bus company is available for online booking?
We have up to 200 operators available for booking. You can check the full list of
bus operators
on our website. Popular buses in Segamat Bus Terminal include KKKL Express, S&S International, Mayang Sari and many more. You can easily check their schedule and price on our website.
Which bus route is available for online booking?
We have more than 8,000 routes available for
bus booking
including bus between Malaysia and Singapore and bus between Malaysia and Thailand. You can book Segamat bus tickets to get to TBS, Larkin, Melaka and many more on our website. Check trip availability online now!
Do I need to print anything to board the bus if I booked the ticket online?
You can show the Booking Confirmation that we sent to your email to board the bus. Booking confirmation are mostly instant, if you have not recieve your booking confirmation within 30 minutes, you can reach out to our customer service via email or phone call at
+603-20274626
.
Are the ticket prices offered on BusOnlineTicket.com same as the counter?
Most of the ticket prices available on our website are the same as the counter. However, we do charge a minimum amount of processing fee, although in most cases, processing fee is waived depending on the operator you choose.
Other Popular Terminals in Johor