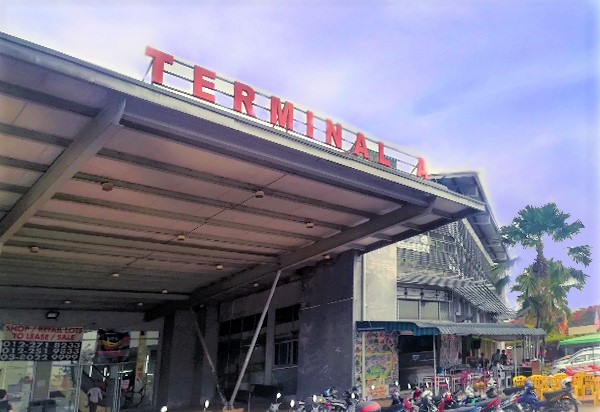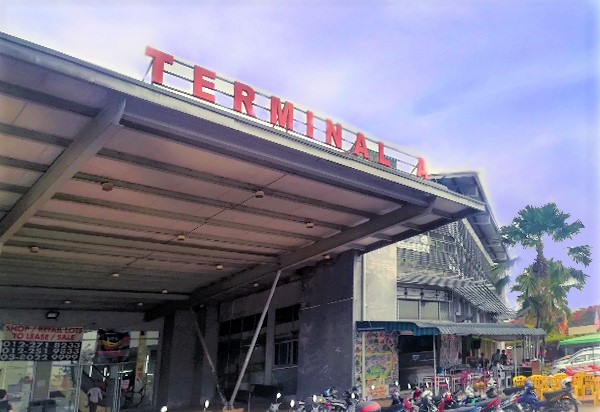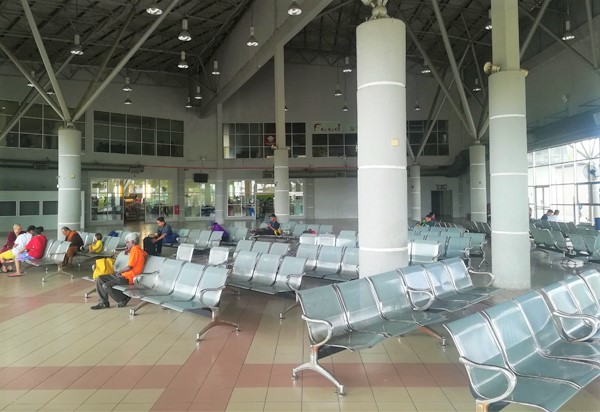 Location: Klang, Selangor
Klang Sentral Terminal A
Klang Sentral Bus Terminal, also known as Klang Sentral Terminal A; is the main transportation hub in Klang, the Royal town. The building serves long-distance buses from various parts of Peninsular Malaysia such as from JB, Penang, Kelantan and many more. Apart from express buses, Klang Sentral is also connected to intercity buses and taxis.
Where is Klang Bus Station located?
Klang Sentral is located on the northern side of Klang, nearby Meru, Setia Alam and Aman Perdana. See in Google Map »
Klang Sentral Online Ticket
Passengers can easily get Klang Sentral bus tickets online on our trusted ticketing portal BusOnlineTicket.com. We are working with many bus operators from all over Malaysia to provide the convenience of booking your bus ticket in advance hassle-free. Check the bus schedule and compare ticket prices easily anytime you want.
Below are some of the popular Klang Sentral bus routes available for online booking:
Check schedule for other bus online booking »
Popular Bus in TBS
How to go to Klang Sentral?
Located slightly far to the north from the city, Klang Sentral Bus Terminal is well-connected to intercity buses such as RapidKL and taxis. Meanwhile, most locals would have their friends or family members sending or picking them up from the terminal.
✔️ How to go from UiTM Puncak Alam to Klang Sentral?
Students from UiTM Puncak Alam usually take express buses from Klang Sentral to go back to their hometown. Hence, the terminal is usually a little bit more crowded during Friday evening especially during semester breaks or long holidays.
RapidKL buses are available to connect students to the terminal. Although taxis, rental cars or Grab cars are available, RapidKL buses offer the most economic option for the students. Students can take 703, 704 and 735 buses to get to Klang Sentral from the university.
✔️ How to go to Klang Sentral from Kuala Lumpur?
Urban Bus offers daily trips from TBS Kuala Lumpur to Klang Sentral and also the return trip from Klang Sentral to TBS. There are up to 7 trips daily starting from 8:30 AM till 7:00 PM. Apart from Urban Bus, LA Holidays are also available with up to 3 trips per day.
Departures & Arrivals at Klang Sentral
The ticket counters at the terminal are located on the first floor. You can buy your tickets at the counters or book online and check-in before proceeding to the bus platform on the ground floor. The bus platforms are numbered to ease the navigation. While waiting for the bus, passengers can sit at the waiting area inside the air-conditioned building.
Upon arrival at the terminal, passengers can take RapidKL buses or taxis available at the terminal to get to the next destination.
Conveniences at Terminal Klang
Hungry? There are restaurants at the terminal to feed your stomach. Apart from that, there are also convenience stores on the ground floor if you need anything before you start your journey. The building is also complete with washrooms and prayer rooms (surau) for Muslims. You can also find Rest N Go massage chairs in the waiting area.
Why Book Klang Bus Tickets Online?
No log in required to book
Earn loyalty points & redeem discounts
Various secured payment methods including eWallet
Most trusted online booking portal
Up to 200 operators choice
More than 8,000 routes
---
FAQ
How to buy bus tickets to Klang Sentral or from Klang Sentral?
You can buy Klang Sentral bus tickets from the ticket counter at the bus terminal or bus station. The easier way is to book Klang bus tickets online at BusOnlineTicket.com or via
BusOnlineTicket mobile app
.
Do I need to register to buy Klang Sentral online tickets?
Which bus company is available for online booking?
We have up to 200 operators available for booking. You can check the full list of
bus operators
on our website. Some of the popular buses include Sani Express, LA Holidays, KKKL Express, Ekspres Perdana and many more.
Which bus route is available for online booking?
We have more than 8,000 routes available for
bus booking
including bus between Malaysia and Singapore and bus between Malaysia and Thailand. You can book Kluang bus tickets from KL, JB, Singapore and many more.
How to go to Klang Sentral?
Klang Sentral is located on the northern part of Klang. You can go to Klang Sentral by taking RapidKL bus or by taxis.
Are the ticket prices offered on BusOnlineTicket.com same as the counter?
Most of the ticket prices available on our website are the same as the counter. However, we do charge a minimum amount of processing fee, although in most cases, processing fee is waived depending on the operator you choose.
Other Popular Terminals in Malaysia