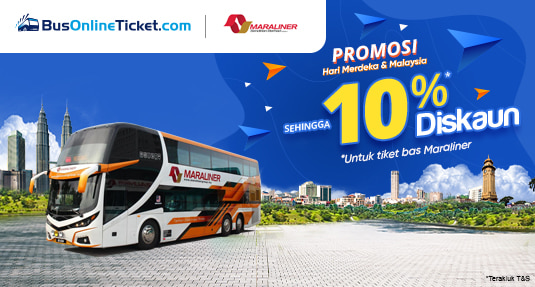 Choose MARA Liner & Travel Exclusively at Cheaper Price
MARA Liner is a popular bus brand in Malaysia, known for its extensive bus services connecting numerous towns and cities. With its consistent good performance and quality service, MARA Liner is trusted by the locals and travellers.
Now, you can enjoy up to 10% OFF when you book any MARA Liner bus ticket online on BusOnlineTicket.com. Use code MERDEKAMLSB10 to get the discount. The promotion last until 30 September 2021 only. Terms and conditions apply.
Popular bus services by MARA Liner:

… and many more.
Take this chance to meet your family especially for those who are fully vaccinated. Please ensure you follow the travel guidelines enforced by the government and get permission letter for cross-state travel.