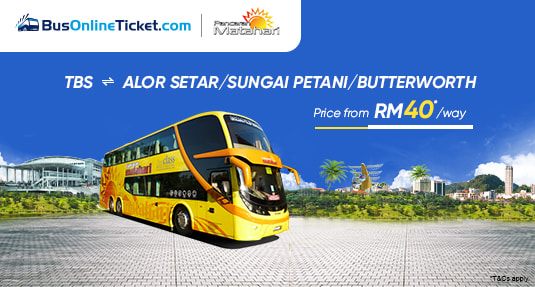 Pancaran Matahari Bus Tickets Are Now Available at BusOnlineTicket.com!
We are happy to welcome Pancaran Matahari aboard! With this new partnership, you can now book Pancaran Matahari bus ticket online on our website and mobile app.
Pancaran Matahari is a well-known bus company based in Alor Setar. Established in 2008, the brand name has quickly gain it's popularity by maintaining good quality service over the years. Their buses are clean and spacious, equipped with seats that can be reclined. Moreover, the buses are double decker buses to accommodate to the demands that they receive.
Popular Routes Offered by Pancaran Matahari
So, wait no more! Plan your trip and book your bus ticket online easily with BusOnlineTicket.com.